UltraPro Max Football Jerseys

May 23, 2023

UltraPro Swift Football Jerseys

May 23, 2023
UltraPro Ducks football Jerseys

May 20, 2023

UltraPro Max Football Jerseys

May 23, 2023

UltraPro Swift Football Jerseys

May 23, 2023

SNIP Max Jersey

June 16, 2022

SNIP Tackle Twill Jersey

April 2, 2019

SNIP Swift Jersey

June 16, 2022

xPRO Max Jersey

June 4, 2022

xPRO TTwill Jerseys

June 3, 2022
You can bet on their ETA!
XROAD has separated themselves from all other sports and activewear competitors. Not only is their turn around time faster than anyone else, their team doesn't sweat the small stuff. No matter what we ask of them they have always been able to deliver on time to the exact detail.
10 YEARS OF BUSINESS RELATIONSHIP!
XROAD is the official uniform vendor of PAC Prime. I've done business with XROAD for over 10 years and everytime the quality and service is great. I've tried other vendors before XROAD and no other vendor can provide the quality that XROAD provides. Communication is always open for updates and product looks exactly like the mock up. I'm very pleased with XROAD and highly recommend XROAD to any peewee, high school, college or Pro team in search of a uniform vendor.
WE LOVE DIGITAL ARTWORK & OUTCOME
Great team with professionals who turnout excellent job, and its fast & free. Their uniforms are identical to the artwork, minor details even match 100%. I can recommend XROAD without any doubt.
BEST PERSONALIZED TEAM CLOTHING PLACE
We are with XROAD last 5 years and always have experience, get always on time outfits that my teams love it, from Peewee 12U level. We hv defense 8XL champ, but even he gets a perfect custom size of his body.
You can't go wrong with them!
I love everything about XROAD the quality of football uniforms I purchased in my 8 years of running my Youth organization has been great and my players love wearing them I recommend XROAD to anyone that's looking for great Quality, Prices & Delivery time you can't go wrong with them.
You can't go wrong with them!
Detroit Titans has been dealing with XROAD for the last 10 years we have never had a problem never had a dispute and we've always got the best quality football and cheer uniforms we take pride in being one of the very first customers in our area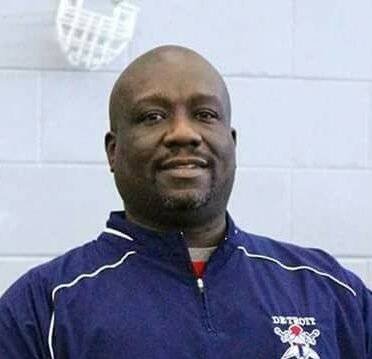 Quality & Designs beyond our expectations!
On behalf of our organization, Detroit Eastside Raiders, we would like to thank XROAD for all of our fly gear needs. XROAD has been providing our gear (uniforms, jogging suits, socks and duffle bags) for 3 years and the quality and designs has been beyond our expectations. XROAD has never let us down and is highly recommended!